HOFEM: Higher-Order FEM
Parallel simulator software based on FEM (Finite Element Method) with its own higher-order curl-conforming elements. An arbitrarily accurate mesh truncation boundary condition is used by scattering and radiation open region problems retaining the original sparse structure of the matrices.
Arbitrarily accurate mesh truncation technique for scattering and radiation problems.
User-friendly GUI (Graphical User Interface) with flexible and remote computation capabilities.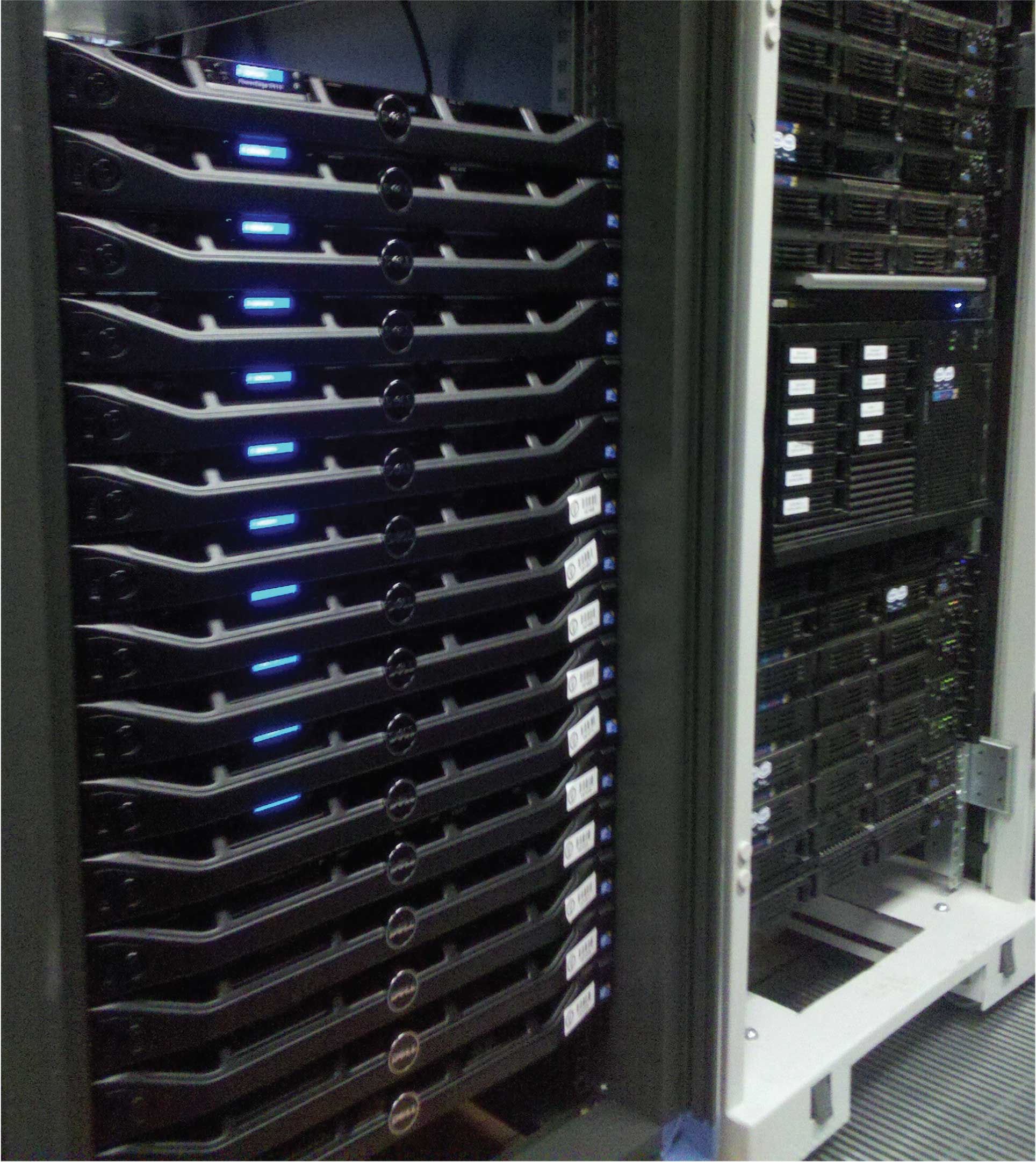 HPC facilities
Mid-sized HPC (High Performance Computing) cluster equipped with the latest technologies and software.
The cluster provides more than 2 TFlops with 1 TB RAM and 16 TB HDD.
Computational resources flexibility with virtualization technologies.
In-house software
Self-adaptive hp-FEM code with exponential rates of convergence for arbitrary problems.
Codes implementing hybridization in a fully coupled sense of FEM, MoM (Method of Moments), PO/GO (Physical/Geometrical Optics), UTD/GTD (Uniform/Geometrical Theory of Difraction).
Applications for waveguide problems, antenna design, antenna placement and RCS (Radar Cross Section) prediction.
Computing Services
Access to HPC systems for private companies and research institutions using their own software.
Access to GREMA simulation software resulting in a full (hardware & software) solution.
Intuitive cloud computing tool for HPC systems customizable for any code under request.
Principal researchers: Luis E. García Castillo and Magdalena Salazar Palma.
More information:
Other Simulation Results